Wenger Music Posture Chairs keep students in the correct posture, supported and engaged.
Wenger Music Stands stay wobble free and dent free. They'll make a big difference with your students immediately. This design and durability are why you will find them in more rehearsal rooms all over the world. Watch our new chair video, visit our product pages, and check out our limited-time pricing below.
Use promo code QCS
Valid on 10 packs only. Black seat and frame only.
Valid on 20 packs only. Black desk and frame only.
Use promo code QCS when purchased online
---
A BIG ADVANTAGE OVER TRADITIONAL CLASSROOM CHAIRS AND STANDS: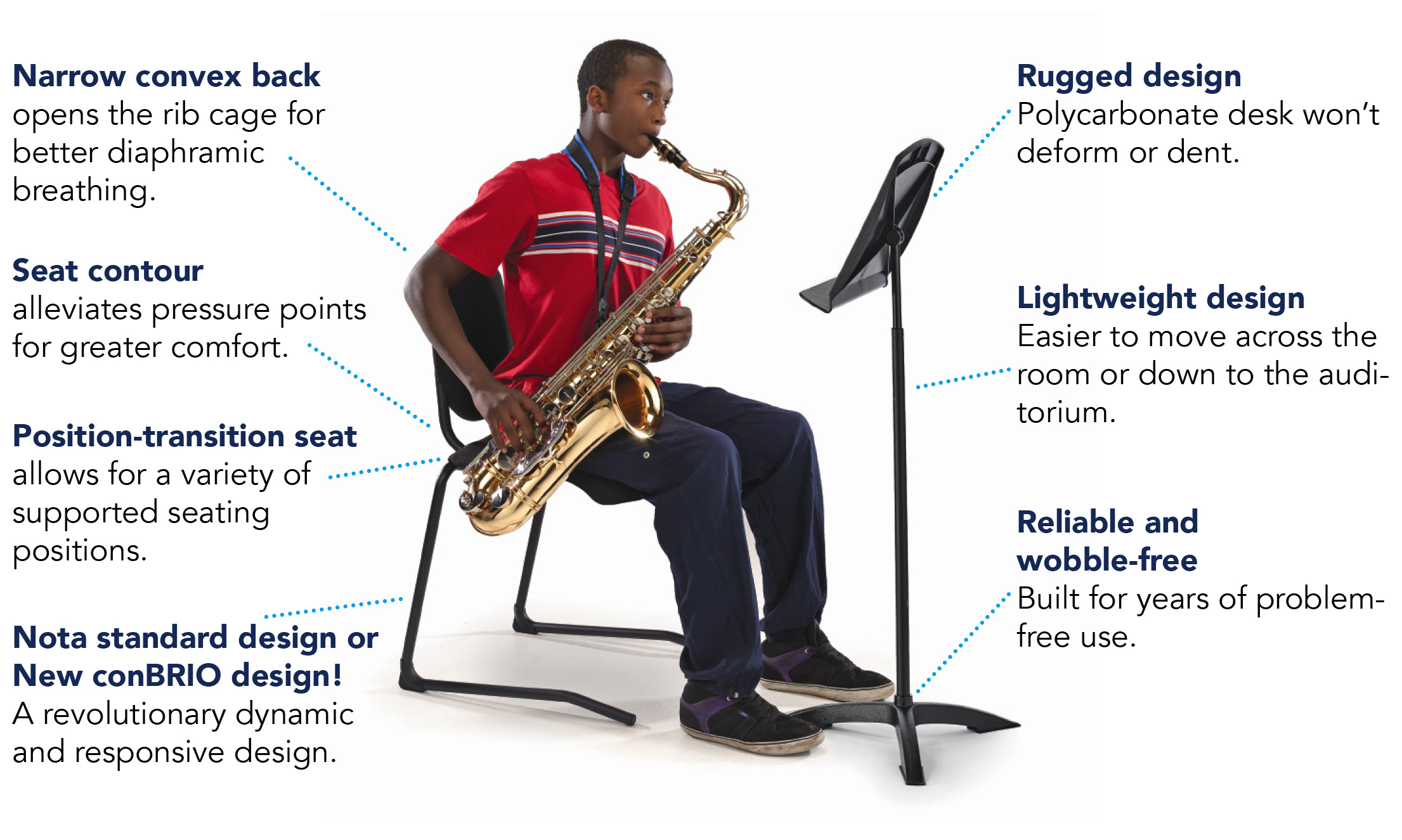 Effective: April 13, 2020 - September 30, 2020. Orders must be received by 9/30/20 and must ship by 10/31/20. Discount taken from 2020 Catalog price. Not valid with other discounts or promotions. Valid only on the select products shown above. Chairs must be bought in 10 packs and stands must be bought in 20 packs to receive promo pricing. This promotion is effective for U.S. Customers only and prices are calculated in U.S. Dollars. Pricing does not include freight, import duties and relevant country taxes.